We worked long and hard to stop the prior sheriff's administration from the horrible things the did. We saw a local law enforcement officer fired for his actions, charged and convicted of his crimes, and we watched the ALEA agent going to Wal Mart and running around the community when he should have been in jail. Ho-hum just taking care of one of their own apparently.
Greg Steenson has been arrested and remains in jail for his crimes involving the part ownership he had with a bankrupt car dealership and more. Steenson is a hard learn and that is probably why he got along with his cousin so well. Another person involved up to their elbows is dirty dealings.
We hear that Steenson has lost a considerable amount of weight. How is the food these days Greg? Hopefully, your cousin will get to partake in a little jail food as well. These two are master manipulators. They're not the only ones. They have plenty of company. You have those who sat in the FBI parking lot to see who went to talk to the FBI. You have those who then go to the SO employee and ask questions. What right do you have to do that? If these folks had done nothing wrong they would not have to worry about who visited the FBI office.
You have another one who calls people to try and find out what they know about what's going on. If you had done nothing wrong you would not have to do that. These folks are liars, connivers, cheats, and thieves. Now they are worried sick.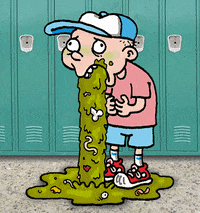 Most people have more sense to work in an SO and do the things these people did.