The update from the MCSO is that training, inventory, and job positions are on the agenda. So far we have not heard any derogatory comments on the blog. The blogger contact forms is another thing but to date, all of the complaints have been without merit. You can expect to have complaints from disgruntled prior employees (just a little advice here but alcohol doesn't help).
Some will struggle with what they believe the stigma of being fired has done to them. Being fired is an actionable punishment for what you did. Not just to yourself but coworkers, your agency, and those agencies you support.
It is hard to believe that those who deserved to lose their jobs at the MCSO have turned their disgruntlement around and blamed others for what they did to themselves. Is this the "they made me do it" defense? That is bizarre that these people acted so badly that they lost their jobs and now it's somebody else's fault. Grow up. Can you imagine what would have been done to us should we have been stupid enough to do something like they did? Take responsibility for your actions.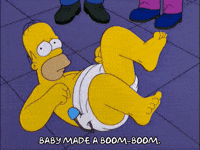 We are sick and tired of hearing how the whistleblowers tried to kill you, roamed your property, and went into houses while you were sleeping. That is the biggest BS around this county. Perhaps you are paranoid because of all the things you have done to destroy our county and the SO. No guilt just paranoia because you are so damn GUILTY of some much destruction.
Can you imagine what the message that was passed to Pence must have said? We laugh each time we think about it. Now that's a desperate woman. It appeared that when the President saw the folded note he got the heck away from the woman sheriff from Alabama as fast as he could. Do you blame him? The shifty eyes, shuffling feet, the white socks with open front shoes, all while wearing a sheriffs office uniform.