It didn't take long for our previous sheriff to get herself in a pickle that haunted her from February 3, 2011, thru 2018. We have noticed a decidedly different attitude in observing Sheriff Ron Puckett and how he deals with his employee personnel issues. His issues are not made up, contrived, or pre-planned to hire his buddies.
We deserve change. We deserve an opportunity to rebuild our community, and to work forward to bring new citizens and business into our community. For years it appeared that we were the METH capital of Alabama. It was all lies. Sure we have drug problems in our community but the METH stories were just that. The stats that were reported locally were more than the state reported nationally as a whole.
We recently read that some of those let go or those that resigned are having a difficult time obtaining positions. Welcome to the world that you built for multiple MCSO employees. It appeared that many of the employees had been blackballed. It seemed as if those terminated employees or those that resigned when applying for positions once they admitted they had worked for the MCSO there was no hope of employment. It sounds like history is just repeating its self. Nothing nefarious going on. Yet. Those that be blame everything on Leon Bradley and Daniel Lockhart. It appears those that be slammed Sheriff Puckett and DA Scott Anderson and then turned the tables on those that they were already upset with.
We read the lawsuits against Bradley and Lockhart. It sounds like Gray has thrown in everything but the kitchen sink
.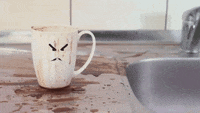 We believe the real bur in Gray's side against Daniel and Leon is the fact that Judge Thompson heard the case against Leon Bradley and called the case the way he saw it. Look! If you don't like the ruling why not appeal it in a timely manner?
Why hire a private investigator to travel to Georgia to ask Daniel to change his sworn statement? Why not verify the individual you hire is authorized to operate in another state before you send them out of state. Clearly, it doesn't matter who was hired the person knew they were not authorized to work outside the state of Alabama. We are sure that was just seen as a simple oversight. While at the same time Bradley and Lockhart are slapped with a lawsuit because of what? Anger, bitterness, or blame. Blaming the victims for shortfalls of incompetent law enforcement.