Foks, it appears that Ana claims she invested money in Performance Auto because her ex-boyfriend told her it was safe or whatever. In other words, he made me do it. How ridiculous does that sound? Ana received campaign donations from the felon Greg Steenson in 2014. Did the ex-boyfriend force Franklin to take the campaign donations? Very doubtful. Besides, we hear that Steenson sang like a canary Was Steenson telling the truth when he prepared a spreadsheet that showed Franklin received a 45% return on the money she invested. He claims she invested not once but twice. You can't believe anything Ana says. We have shown time and time again where she did exactly what we said she did.
Franklin acted the same way in court over the taking of inmate food funds. To listen to Billable Barney why the good sheriff just didn't know those funds were unavailable to her. Even though, the county attorney Shinn told her before she took office that the consent decree was meant for her as well as Bartlett.
Sheriff Ana Franklin will be leaving her cushy job as of 14 January 2019. We hope she is riding off into the sunset.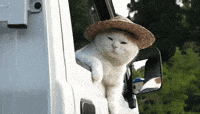 Folks, we keep telling you the truth but some people sure don't like it.