So how many of the old gang is hanging around the MCSO hoping for immunity for their dastardly deeds? What they could have done was tell the truth. These goons continue to lie. They stand firm on the lies that they told in Judge Thompson's courtroom. Actions speak louder than words. The few dirty little rats swore before God and man to tell the truth, the whole truth, So Help Me God.
We also hear the tales that Sheriff Gentry from Cullman County will be employing some of them. Be careful what you ask for, Sheriff Gentry. There are a lot of dirty, corrupt people lurking around whose only goal is to create mayhem.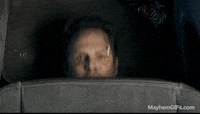 Good Luck Sheriff Puckett...