Folks, it must be a wonderful world to be a convict with privileges. How would you like to plead guilty to 14 or 15 misdemeanors and pick and choose the days you spend in jail? We found it odd that one of the locals got that kind of sweet deal in the Cullman County jail. The community understood that the criminal was to spend 60 days in jail. The deal as we understood it was to be weekends. Had the criminal spent weekends in jail the time would be over around April 2019.
According to the Cullman County Jail representative the criminal served their time through the weekends and through the week to get his time over with. That has got to be hard to do when you work a full-time job. But hey! It has been confirmed by a representative of the Cullman County jail.
We are sure that we would not be given the same luxury placed in that position. It's got to be true because the criminal has been seen out on weekends when we the citizens thought he was in the pokey. Remind us to recommend to anybody planning on going to jail make sure it's Cullman County Jail. Sounds like a deal made in Jail Heaven. It's all about reform. Not to mention its all about reform and ratting your ex out...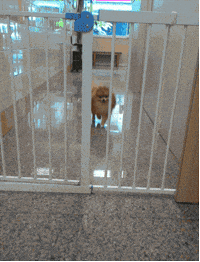 Oh! we almost forgot we heard that two of the so-called law enforcement officers who quit or were fired from Morgan County had landed a job in Cullman County. We can report that that isn't true to date. Gentry and the previous sheriff were tight. We suspect at some point they will be hired. Lord. It pays to be a dirty law enforcement officer. We run them out of Morgan County and they try to go next door.
As citizens of Morgan County, we know what corruption looks like.