Folks, the whistleblower's phones rang off the hook last night. Not because as of Monday this week Ana Franklin turned in all of her equipment and vehicle(s). Monday, January 14, 2019, will be Ana Franklin's last day of pay.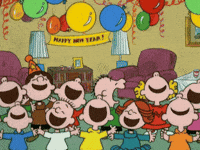 The comments reflected that some are not happy with the newly elect-sheriff and his selection of a public relations officer. History. The whistleblower voted for Ana Franklin for sheriff in 2014. How great we felt that we the citizens just voted our first female sheriff into office. We saw what we thought was a strong independent thinker that hopefully would not take inmate food funds, would be fair and impartial, would rid our county of drugs, and crime as a whole. We didn't know Ana Franklin, we listened to what we believed the issues were and voted for whom we believed was the right person for the job. My how things do change. By the way, not everybody who is or has been associated with the blog voted the same way. It is our right to vote for the person we feel best suited for the job.
What we did do is watch the news, observe, and base our opinion on what each of us believed to be the facts once Ana Franklin was sworn into office. At the time Franklin was voted into office there was a lot of talk on a comments section of AL.com that blasted the sheriff. Many folks blasted Franklin on comments and articles. The deal is Franklin had a chance to prove all of the complainers wrong. Unfortunately, she did everything but prove the public wrong.
Ana Franklin also had the right to select the employees and staff that she wanted to surround herself with. She did that. That didn't work out well either. It is not smart to fire and demote people the first day on the job. Franklin walked in the door apparently like a bull in a china shop. She surrounded herself with like thinkers. Demoted folks that Bartlette had just promoted, and fired another. Those are not smart moves. She tried to be friends with her employees instead of the employer. That isn't smart either. Her first four years were turbulent and entangled with conflict. The last four years were a disaster for Ana Franklin with being found guilty on two misdemeanors, lawsuits, lies, and a host of complaints.
Our Blog wasn't developed until October 2015. By the time the blog was developed and we were blogging Ana Franklin's actions, we were prepared to let the public know that something wasn't right.
The whistleblower did not vote for Sheriff-Elect Ron Puckett. The whistleblower voted for someone she highly respects and likes and still does. Once a selection for sheriff has been made by the people we believe that you respect that decision until there is a reason to think otherwise.
The whistleblower met Ron Puckett a couple times during events. However, the whistleblowers have never met Swafford. Neither Swafford nor any of the others that Puckett selects to surround himself with will be required to go through a confirmation hearing. They are not even on the job yet. We do not know that Puckett is going to be anything other than a professional outstanding sheriff. What do we have to lose at this point in giving him the benefit of the doubt? We are not prepared to take on a sheriff-elect at this point because a few have already started bashing him or his chosen staff.
Sheriff-Elect Puckett has every right to surround himself with people whom he trusts. That does not mean that Puckett will immediately start firing folks. Perhaps he will realign folks where he feels they are best suited. We wouldn't blame him if he did. There are folks who work in the jail that we believe should not be there, and others who we believe to be working way below their paygrade. That is our opinion. Puckett has no clue that he is walking into. Give the guy a chance. Puckett could not have picked a better man than Chris Price as his Chief Deputy. We believe that there are some dang good deputies out there as well.
Guess the honeymoon is over before the ceremony takes place. for some of you.