Each time the blogger reads events that are occurring and the issues that Sheriff Ana Franklin is facing in the future you can't help but wonder why? Not why for Sheriff Ana Franklin that answer is simple. Greed. Why did a bunch of men and women follow Ana around as if she was a queen bee, a queen, a rodeo queen? Sure you can see it at first a new sheriff in town, a woman, a woman who loves rodeos and horses.
We are sure it was easy to get caught up in the trap but at some point, you had to start asking questions. Where is the money coming from for all of this stuff, should we be spending sheriff's office money, should we be spending inmate food money, what about the jail store money? None of these cowards asked questions. They enjoyed the free trips, the luxury, the gifts, all the little crumbs that were thrown their way.
How you like it now men and women? Do you wonder if any of the poop will roll back on you? We darn sure hope it will. None of you should slide. You knew what you were doing and knew it was wrong. How in the heck do you sleep at night? Do you think anything about the co-workers you screwed, the inmates who probably went hungry? Did you think about the families of co-workers that you blackballed? Of course, you didn't. The fun, games, and excitement of running around with a white female sheriff were way too exciting. Yes! I said white because it appears that the people of color who work(ed) for the SO got the brunt of your misdeeds.
You looked under every rock to try and find a conviction that would stick to Leon Bradley and Lockhart. You were so desperate yet the trap you laid so cleverly slapped your sorry butts in the face. You acted like the Keystone Cops chasing after nothing but pups. Your incompetence and blind desperate conduct is a disgrace to law enforcement everywhere; your law enforcement skills aren't even enough to land you a job as dog catchers.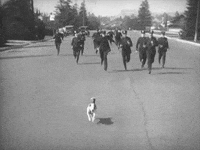 All of you were chasing was a pup. Run Leon Run... Run Glenda Run...
So! What's next? We don't know but we sure hope it ain't over.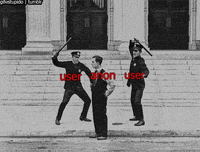 Fighting the FBI on the Sheriff's Office Steps. What a waste of breath.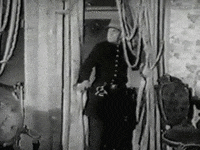 Ana writing checks here and there to lawyers everywhere. Can't stop banging her head against a wall.