Blogger Comments: Folks, looks like Blakely skirted the inmate food fund corndog debacle even though he has been in office since 1983 and took inmate food funds until 2011. To be smacked with a possible ethics violation is the first slap in the face he has had coming for years.
We hope he is sweating and his heart is pounding. Maybe he is thinking, 'Oh poop!'.
From all Sheriff Ana Franklin has said Blakely taught her the ropes of being a sheriff. We believe it.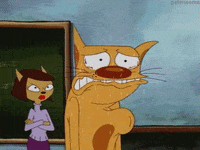 Ethics Commission finds probable cause Limestone sheriff violated law
Limestone County Sheriff Mike Blakely
The Alabama Ethics Commission today found probable cause that Limestone County Sheriff Mike Blakely violated the state ethics law.
The commission released no information about the nature of the accusation and forwarded the matter to the state attorney general's office for investigation.
The commission, which is covered by the grand jury secrecy law, receives evidence and testimony in private and then votes on its findings in public.