Folks, there never was a Priceville Partners, LLC in Athens but that is because the owners of the property smelled a rat. Not only was Greg Steenson wheeling and dealing he included his brother in the mix. We have come across yet another plan to set up business in Athens. The business in Athens was to become a car lot and a title loan operation.
We do not believe that Jason Steenson ever had the authority to speak for or act as an agent for Priceville Partners but he did.
If you can believe it Greg Steenson and crew were still wheeling and dealing on February 15, 2016. Surely by then, they knew about the blog. It could be that they considered us an itch they couldn't scratch.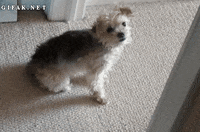 By February 2016 we already had copies of Steven Ziaja's promissory notes upwards of 466K, we had pics of Ziaja working at Performance Auto Sales, and Blake working at the Hartselle Title Mart, we had Alyssa Franklin's business cards reflecting her work at the Title Marts. Rumors were flying, Ziaja had cars listed for sale on his FB. Many of the vehicle pictures posted on his FB were sitting in Sheriff Franklin's yard. They were all one big happy family.
At this point, Steven Ziaja and Greg Steenson must feel like scapegoats. Steenson is sitting in the Morgan County jail with no bond. Ziaja most likely spends his days and nights wondering what's next. Jumping every time something else is thrown his way.