We continue to receive more and more information from citizens of Lawrence County. We can understand why that would upset the sheriff. Folks have a lot to say and we ask that they keep their comments professional.
We also have a general election coming up so hopefully if the folks of Lawrence County want to change directions that is the time to do it.
We hear there is a lot of running around trying to find out who our sources are. Our biggest source is Sheriff Gene Mitchell himself and his interviews.
We must say, however, Gene like Ana is his own worst enemies. Well! At least their mouths are.
Gene, chill out and stop running around the barnyard.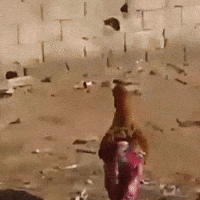 It's time our sheriffs started acting like sheriffs instead of chickens wearing pants.
Ole Gene could pull an Ana and try to get assistance from our Commander in Chief.
The only problem is that the citizens of Alabama are sick and tired of sheriffs who are less than frugal. There's that word again that Sheriff Ana likes.
We the citizens should be frugal and give our money to sheriffs who are responsible for protecting and serving and turn our backs while they take money that doesn't belong to them. Yep! Frugal.