Blogger Comments: Folks, it's exciting to read many of the statements some of the sheriffs give the press. We know that Sheriff Ana Franklin has told her share of lies about inmate food money. We also have another sheriff who is flapping his lips. In an interview with the Daily February 18, 2018, he tells the Times shortfalls are not unusual in the jail food funds. He also says you have to be very aggressive in how you buy your food. We would like to remind Sheriff Mitchell of a recent interview he did with the Daily. He said that he receives about 80K from the inmate food funds. Which is about normal.
If 80K is the norm then approximately $960,000.00 was available for the taking during his tenure. Did Sheriff Gene Mitchell take that much money? That amount of money would go a long way in improving the jail, even squeezing enough money out of the jail funds to adequately feed the inmates, and building on to the jail. There seems to be enough BS going on with some of these sheriffs that each one of them who has taken inmate food funds should be required to undergo a forensic audit of all their accounts.
We encourage Sheriff Gene Mitchell to keep the comments flowing.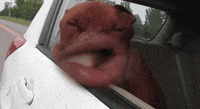 As promised. Tomorrow we will be posting some of the information we received from Billable Barney Lovelace under the Alabama Open Record Act during the campaign for sheriff in 2014. The only reason this information was not seized along with our hard copy records is that we had them stored electronically outside of our network. The first set of documents is the Jail Store Account.
It will make you wonder why all of a sudden this information is not releasable under the Alabama Open Records System. The documents are public domain information.
There's more to come of the Colonel (Gene Mitchell) and the Special Service Group or as they called it the SSG.
Officials disagree on statewide jail food solution
Even under the current system, in which sheriffs have a personal incentive to minimize food costs, shortfalls are not unusual, said Lawrence County Sheriff Gene Mitchell. He points out that the Morgan County Jail, unlike most jails in the state, has federal prisoners who bring with them a higher food allowance.
"We get $1.75 per prisoner per day," Mitchell said. "We provide three meals a day for that. It's tough. You've got to be very aggressive in how you buy and where you buy. In this part of the country, you get a lot of chicken you can buy at a reduced price."