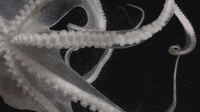 Daphne lawmaker indicted on bribery charges
From staff, AP reports

Updated
MONTGOMERY — An Alabama lawmaker has been indicted on conspiracy to commit bribery and other charges for activities involving Trina Health, a company that had ties to former Rep. Micky Hammon, of Decatur.
Federal court documents show Republican Rep. Randy Davis of Daphne was indicted Tuesday in connection to an alleged scheme to pressure insurance companies into covering treatments at the Trina chain of diabetes clinics.
Prosecutors said Davis lobbied an insurance company to cover treatment at Trina Health clinics and spoke in favor of a bill to require it, even though he had received finder's fees for recruiting investors to Trina.
Davis did not immediately return an email Wednesday seeking comment.
Republican state Rep. Jack D. Williams of Vestavia Hills, lobbyist Marty Connors and health executive G. Ford Gilbert of California were arrested earlier this year and charged with conspiracy to commit bribery.
In 2016, legislation was introduced that would have forced Blue Cross and Blue Shield of Alabama to cover the diabetes treatments provided at Trina's three Alabama locations, one of which was at one time partly owned by Hammon.
The three Trina clinics in Alabama closed when Blue Cross didn't cover the treatments.
In a separate case, Hammon, 60, was sentenced to 90 days earlier this year after pleading guilty to mail fraud in a scheme to convert campaign funds for personal use. He was released from federal prison last month.