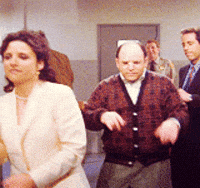 Celebrating a more Open and Just society Recognizing the Courage of Whistleblowers
"With their words and actions, leaders have to make clear that whistleblowers are important and retaliation is not tolerated."
On July 30th, 1778, our Founding Fathers unanimously passed America's first Whistleblower Protection Law. This visionary action, taken during the height of the American Revolution, stands today as a testament to the importance of whistleblowing in our history.
We must remember how our Founding Fathers stood up to defend whistleblowers and demand that our current leaders follow this tradition, support and honor the sacrifices whistleblowers have endured, and ensure that our nation's laws protect these heroes.
The momentum to support whistleblowers has never been stronger. With both the formation of the Senate Whistleblower Protection Caucus and the historic first congressional celebration of whistleblowers recently behind us, the time to push for national recognition of whistleblowers is now.
We invite you to join us in that effort by donating, signing a petition, or joining the National Whistleblower Center's action
alert list.