We hope that each and every registered voter in Morgan County gets out to vote. I see Jacob Roberts is gaining momentum. Good Luck Jacob...
These past few weeks have been very interesting, to say the least. There is nothing to do but sit back and wait while the powers that be decide their next move. All the while Ana is still cooking up stories to meet her needs of desperation.
Which brings me to the next wonder on my mind. Where is Billable Barney? It seems as if he has just faded away kinda like old soldiers except that Billable Barney is no old soldier. Barney has said more than a few times that Ana has made him a rich man. How much money has the county paid out over the years to keep Ana out of trouble? How much money did the county pay Billable Barney for defending Ana?
It is our hope that Justin Powell was finally able to shake some sense into his head and head north across the river. He may actually stand a chance to redeem himself and save his sweet little family. Ana like cousin Greg seems to have the gift of gab that makes people want to believe and follow them. Someone told us ole Greg could talk you out of your shirt. That is probably true. Ana succeeded in talking Bones, Blake, Justin, Steven Ziaja, and others right out of their freedom. I can hear it now. Boys! If we all stick together, surround our wagons, and tell the same story they'll believe us because we are the law.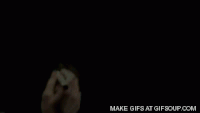 How's that working out for ya?
It also sounds like Sheriff Franklin may still be having some problems with the Priceville Partners, LLC Bankruptcy as well. Ana thought if she paid the money back all was well. No more problems and all her troubles were washed away. The only problem with that story is that it seems to be an issue with the Bankruptcy Court.