Blogger Comments:
Folks, Sheriff Ana Franklin went to the commissioners for approximately $63,000.00 to pay for the MCSO Information Technology (IT) contract.
My question is why didn't Sheriff Ana Franklin withdraw the $150,000.00 from Traditions Bank she calls inmate food funds? The judge gave her the approval to use inmate food funds for other than feeding the inmates. Has the money already been withdrawn? Was the money used to feed the inmates?
If Sheriff Franklin intended to pay the money back to the inmate food funds, why didn't she place the money back in the account she took it out of?
One can only hope that Mr. Zeigler requests a 100 percent audit of how the MCSO funds have and are being used.
Our sources tell us that the Sheriff has been removing money from the MCSO funds since 2013.
Franklin also claimed a budget reduction of $4,000,000.00. Really Ana? How do you figure that? More fuzzy math, Ana? That figure is not reflected in any of the records we have seen.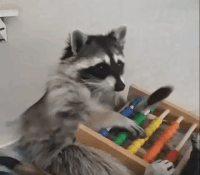 Keep trying with the math sheriff. Eventually, you will get it. Let's see, if a sheriff went to prison for a year and a day that would equal 366 days of incarceration, or 1 year and 1 day, or 52 weeks and one day, or 12 months and one day. All you need to do to, to learn math, is to take little bitty steps at a time.
Morgan sheriff says her funds can't cover IT contracts; commission to pay $63,000 bill