Blogger Comments: So, we allow e-cigarettes in the jail and sell them in the commissary. The instruments are known to explode and catch fire. OK! This is ridiculous. A few months back inmates were caught bringing drugs into the jail using their e-cigarettes. When is this madness going to stop?
Morgan County inmate sets fire to the mattress with e-cigarette By Anna Beahm Staff Writer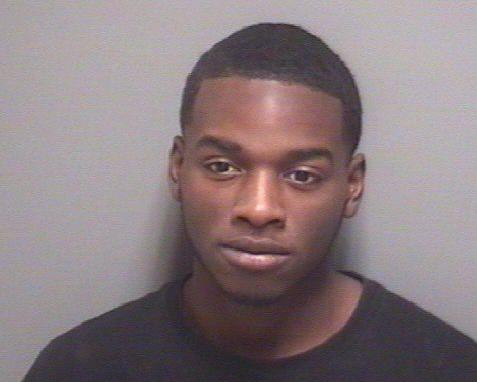 Photo complements of the MCSO.
A Morgan County inmate has been charged with second-degree arson after setting a mattress on fire, according to the Sheriff's Office.
The inmate, Kenneth Ray Pitts Jr., became unruly toward a detention deputy before setting the mattress ablaze Sunday evening, Sheriff Ana Franklin said.
Pitts, 18, is the same person who escaped from officers in November while returning from an interview in Hartselle — and later was captured hiding in a trash can.
The incident Sunday was reported at 6:55 p.m. by an inmate who lives in the same pod as Pitts. The inmate found the mattress on fire when he returned from a shower, Chief Deputy Mike Corley said.
"(The inmate) hit the intercom, and officers responded. By the time they responded, the fire alarms were going off," Corley said.
An investigation into the incident showed Pitts allegedly used an e-cigarette and some scrap paper or toilet paper to ignite the mattress, he said.
Pitts appears to have made a makeshift lighter from the battery of the e-cigarette to create an ignition source, Corley said.
"Once he got (a fire) started, he laid it on the mattress and it started smoldering flames," Corley said.
Corrections officers were able to put out the fire with a fire extinguisher. There was no other damage to the pod, and no inmates were injured, he said.
The other inmate was returned to the same unit after the fire was extinguished, Corley said.
Inmates are allowed to have e-cigarettes inside the jail, but not cigarettes, Franklin said. They are allowed to smoke cigarettes outside.
The e-cigs can be purchased through the jail commissary, and there previously had been no other major incidents involving them, Corley said.
The biggest issue involving the e-cigs has been inmates stealing them from each other, he said.
"(E-cigs are allowed) to help with behavior and the agitation from immediate smoking withdrawals," Franklin said. "Hopefully, the goal is to help them stop smoking … but this helps with the process."
Franklin said she and staff will look at the jail's policy on e-cigs, but it likely will not change after this incident.
"One incident should not impact everyone else's privileges. And we will deal with the individual discipline and criminal charges," she said.
Pitts has been in the jail since November for violating his probation and multiple other felonies, Corley said.
Pitts and his father, Kenneth Ray Pitts Sr., are both familiar with prison mischief, the Sheriff's Office said.
In March, Pitts Sr., 36, tried to escape while receiving medical treatment for injuries sustained during an altercation with another inmate, Franklin said in March.
Pitts Sr. was later captured on Fifth Avenue, Franklin said.
Pitts Jr. also attempted to escape in November. He broke free from deputies as they were transporting him back to his pod after he returned from an interview at the Hartselle Police Department, Franklin said in November.
Sheriff's personnel covered the areas north and west of the jail after he fled on foot. He was discovered in a trash can in Old Decatur less than 30 minutes after escaping.
Pitts Jr. is being held in Morgan County Jail with no bail set.