MorganCountyWhistleBlower
DISCLAIMER: This site does not collect or share any personal information from our readers. We do not 'phish' or 'troll' or track our loyal readers.
Friday, January 18, 2019
Folks, WAAY TV posted a very good article about contraband in the Marshall County Jail. If you recall in June 2018 four correction officers were fired for bringing contraband into the jail. This issue is not exclusive to the Marshall County Jail, the Morgan County Jail, Limestone or any other jail. It happens. These issues will not be cleaned up overnight. Some of these jails have been ignored for years. You can't fix it overnight. In addition, in some cases, you can't trust the jailers to do the right thing. It will take time for the new sheriffs through observations, resetting the cameras, and diligently watching the inmates and the jailers to get rid of contraband. We are only five days into the new administration. Can you imagine what the new sheriffs are finding at their jails?
https://www.waaytv.com/content/video/504511602.html
MARSHALL COUNTY JAIL CLOSED TO VISITORS TO STOP CONTRABAND
WAAY 31's Sierra Philipps spoke with officers about the changes under the new sheriff.
Posted: Thu Jan 17 15:47:06 PST 2019
Updated: Thu Jan 17 15:47:06 PST 2019
Posted By: Matt Greene
Speech to Text for Marshall County Jail Closed to Visitors to Stop Contraband
Below is the closed-captioning text associated with this video. Since this uses automated speech to text spelling and grammar may not be accurate.
plan to fix issues at the jail. standup- right now if you come here to visit a loved one in jail you'll see this sign letting you know visiting is closed for the foreseeable future casey - "it might be tough on people for a little while - but in the long run it'll be better" matt casey voted for the new sheriff and is glad to see changes already in the works. casey "i know its frustrating not being able to see people in there but i'm sure he's working as fast as he can" i asked sheriff phil sims how long visitation will be closed-- he told me as long as it takes to fix major safety issues at the jail the main issue deputies are tackling now--- contraband.an issue everyone i talked with thursday was well aware of..... casey "the biggest thing is making sure the contraband is out" ....and they say they're hopeful the new sheriff will be able to curb the problem. montero "i'm hoping so...i can't say he will ..you know it always happens" the sheriff says contraband is just one problem. he's got staffing and budget issues to also tackle. in guntersville, sp waay31 news
Blogger Comments: Folks, read the entire article. It sounds like Michael Vernon has some explaining to do. Having ALEA investigate seems like a smart procedure to take. Wonder why Blakely didn't call in ALEA to investigate the claims against Sloss?
https://www.waaytv.com/content/news/Florence-Police-State-trooper-arrested-for-violating-protection-from-abuse-order-504504922.html
I-TEAM: STATE TROOPER ARRESTED FOR VIOLATING PROTECTION FROM ABUSE ORDER, FLORENCE POLICE SAY
He was booked in the Lauderdale County Detention Center.
Posted: Jan. 17, 2019 4:22 PM
Updated: Jan. 17, 2019 6:56 PM
Posted By: Ashley Thusius
Thursday, January 17, 2019
Alabama mayor convicted of fraud, removed from office
The mayor of Gordon, Alabama, has been convicted of voter fraud and removed from office.
News outlets report Elbert Melton was convicted Wednesday of unlawfully falsifying ballots when he was elected in 2016. He defeated challenger Priscilla Wilson by a 16-vote margin. This conviction strips him of his office. The Gordon Town Council will appoint an interim mayor to serve until an election is held.
Melton was charged in September with absentee ballot fraud and second-degree theft of property. Arrest warrants say he knowingly obtained or exerted unauthorized control over $1,700 that belonged to the town.
Prosecutor Mark Johnson says the judge has released Melton on bond. Melton is set to be sentenced next month on the fraud charge. He still is facing the theft charge.
Folks, we have heard a lot of rumors from Limestone County over the years. We are pretty sure if we go back a couple of sheriffs in Morgan County you would not be surprised at the tales that could be told. Oh! How the rumors do fly.
The truth will eventually come out in Limestone County we pray Ms. Ramsey is strong enough to see it through. She seems to have followed the proper protocol.
The allegations of incompetence and misconduct identified in the Daily news article are disturbing.
The beloved Blakely of Limestone County looks guilty for the actions taken against Ramsey after she reported the incident.
Sloss
Blakely
Crystal Vander Weit/Decatur Daily
Ramsey
Blogger Comments: Folks, Sheriff Max Sanders claims the previous sheriff left the SO in a mess. We haven't seen the jail and the condition of the jail but if it is a mess shame on the previous administration. Sanders will eventually get the clean up done. Our concerns are the sheriff's office property. We recommend that Sheriff Sanders along with the other new sheriff around the state conduct an audit of all property both accounted for and unaccounted for (to include SO funds from each account) and then call for back-ups such as the Alabama Law Enforcement Agency or the FBI. How can you run a jail in that kind of mess? If the SO is a mess, the financial records are a mess as well.
We have heard this kind of stories around the state. The Jefferson County sheriff just placed the promotions of 19 employees under the merit system on probation and two other employees promotions were outright rescinded. The new sheriff of Marshall County has enough toilet paper to last three or four years while at the same time he was left with no money for supplies for this year. Some of these sheriffs are shameful.
Some sheriffs take from one account to make a surplus in another so they can take the money and run. They have internal employees prepare verbatim tapes of conversations that are not verbatim. What losers these folks are.
The new sheriffs in town do not want to make the messes their administrations, use inmate food funds, feed inmates food designated for farm animals, and keep unsanitary conditions in the jail.
https://www.decaturdaily.com/news/lawrence_county/sanders-department-a-mess-when-he-took-over-monday/article_4588db93-d7ee-5115-99f0-1f8abc38be20.html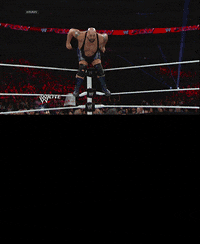 Wednesday, January 16, 2019
Blogger Comments: Folks, we are right there with Leslie. A female officer has alleged sexual discrimination against Limestone Couty Sheriffs Office Chief Fred Sloss. No woman should be harassed on the job by senior personnel. If this happened both the sheriff and his chief should have to pay.
This is not an easy choice for Leslie to make. Leslie will be put through more years of pure hell in the coming weeks, months, and years ahead than she could imagine. Sometimes you must fight back. People are cruel. They will try to dig up dirt on her. Claim stuff such as she is well known to law enforcement. Some will say she was asking for it. The dirt she will be dragged through is horrible. They try to destroy your family, your home, your business, and because it is law enforcement, they will claim that they are immune from prosecution. Shucks, just good ole boys having fun. Girls just can't take little jokes. Folks, this is no laughing matter. It is serious and if true it has the ability to destroy a woman's life. Take her down, embarrass her to the core, affect her small children, her husband, parents, and other family members. Some of the corrupt law enforcement officers do not care what they do to you.
It sounds like Leslie has done all the right things. Filed complaints to all the right folks, been moved in and out of her official position and still she has to live through the hell of the lawsuit. No man or woman has a right to touch another without their permission. One of the first things a victim is responsible for doing is letting the offender know that they are not interested and their actions offend them.
All it takes is a nice looking, well-groomed honest woman to go to work in an office where the workforce is predominantly male for one sleazebag to make the move.
If this happened at the Limestone County Sheriff's Office the time to stop it is now.
The whistleblower hasn't experienced anything remotely like the claims Leslie has filed but we know first hand how dirty and conniving the corrupt are and the level they will go to just to destroy your life, your family, your business, and your reputation.
For the graphic details and video click on the link below. You are a brave woman Leslie Ramsey.
https://www.waaytv.com/content/news/Limestone-Co-Sheriffs-Office-investigator-filed-sexual-discrimination-lawsuit-against-Sheriff-Blakely-and-Chief-Sloss-504393271.html
LIMESTONE CO. SHERIFF'S OFFICE INVESTIGATOR FILED SEXUAL DISCRIMINATION LAWSUIT AGAINST SHERIFF BLAKELY AND CHIEF SLOSS
Leslie Ramsey filed a sexual discrimination lawsuit against Sheriff Mike Blakely and Chief Fred Sloss.
Posted: Jan. 15, 2019 4:31 PM
Updated: Jan. 15, 2019 10:47 PM
Posted By: Ashley Thusius
On Monday, an investigator with the Limestone County Sheriff's Office, Leslie Ramsey, filed a sexual discrimination lawsuit against Sheriff Mike Blakely and Chief Fred Sloss.
Ramsey has worked at the sheriff's office since September 2007. The lawsuit names Limestone County, the County Commission of Limestone County, Sheriff Blakely and Fred Sloss as defendants.
According to the lawsuit, Ramsey began reporting to Sheriff Blakely and Sloss after her previous supervisor's retirement on October 1, 2016.
The suit says that on the evening of January 14, 2017, Ramsey and her boyfriend at the time, Bobby Joe Ruf, visited Sloss at his home. Ramsey claims when she went outside to smoke a cigarette, Sloss followed her and began to touch her against her will. She says she pushed him away and that he then pushed her against a vehicle and asked, "does [Ruf] ever tell you how beautiful you are?"
Ramsey says Sloss told her he'd make her Captain if she consented to his sexual advances, which she says she refused. She says he made another inappropriate comment and that she then left the residence with her boyfriend.
In the lawsuit, Ramsey claims that she was placed under "increased scrutiny" by Sloss after the January 14, 2017 incident. She says he had her followed home on May 19th and 20th of 2017 after Sheriff Blakely's fund-raising rodeo, which she says did not happen to male officers.
The suit says that on May 22, 2017, Sheriff Blakely called Ramsey and Sloss into his office to reprimand her for her involvement in the rodeo. She says Sheriff Blakely made comments to her, including that she is a "bad apple" and that she needed to see a psychiatrist. She says he also threatened to demote her or to terminate her employment.
Ramsey says she was demoted from investigator to patrol duty after submitting a grievance in 2017 about "the sexual assault and the rodeo reprimand." According to the lawsuit, she filed a charge of discrimination with the Equal Employment Opportunity Commission on November 7, 2017 and was reinstated to her investigator position on February 29, 2018.
Below is a response from the Limestone County Sheriff's Office:
"Sheriff Blakely, Chief Sloss, and the Limestone County Sheriff's Office have always been proactive in their commitment to treating everyone, including our employees, with equal respect and dignity in every way possible. While we are unable to provide a detailed response at this time on advice of counsel, we want to assure the people of Limestone County that our commitment to equality and providing the best workplace environment possible for everyone remains steadfast."
---
The lawsuit below contains some graphic language: